Blends and Capsules
A blend for everyone
The result in the cup is the end point for any coffee roaster. By skilfully combining the two main coffee varieties – Arabica and Robusta – we can cater for the most exacting tastes. Whether it's coffee beans, ground coffee or capsules, we can obtain a more delicate, sweet and aromatic blend with Arabica, or a more full-bodied and intense flavour with notes of wood and grass from Robusta.
COFFEE BEANS
Our coffee bean blends, for professionals and connoisseurs
Decades of experience have led to the creation of wonderful blends of coffee beans that encapsulate all the aroma of beans selected with maximum attention, roasted with care and passion and packaged in bags with a freshness valve to ensure perfect preservation of the product and all its organoleptic qualities. Whether it's for professional or domestic use, our range of coffee beans – which also includes organically grown coffee – satisfies anyone seeking a bold, vigorous espresso as well as those who prefer their coffee delicate and fruity. On request, we also supply flavoured coffees.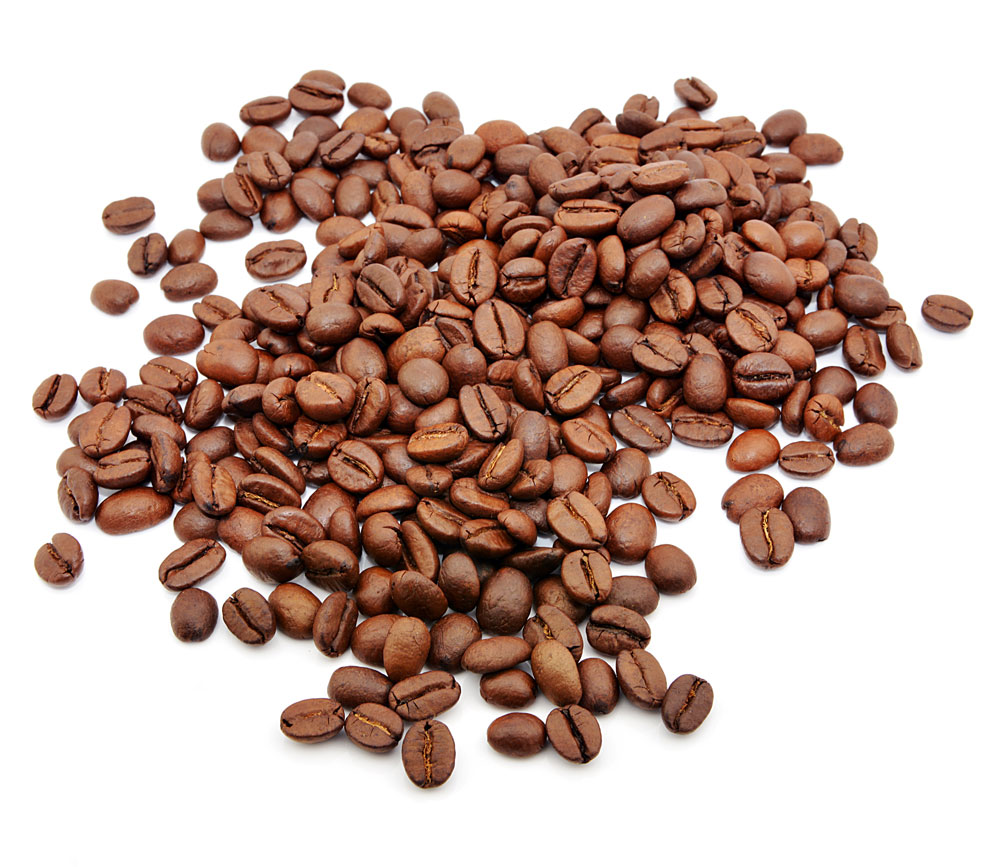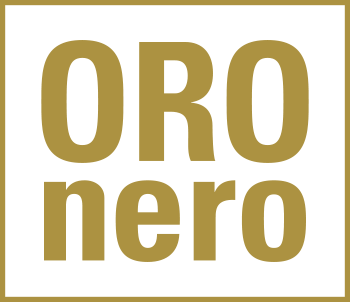 Oro Nero, our guarantee of quality without compromise
Our original brand of coffee blends created with professionals, baristas and restaurateurs in mind. The best raw coffees – including decaffeinated – properly roasted and expertly blended to achieve different aromatic profiles but with a single common denominator: an unparalleled result in the cup.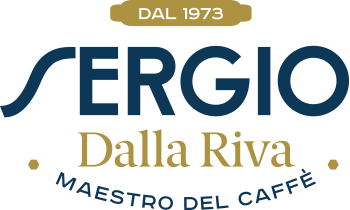 Sergio Dalla Riva, the special reserve from the Master Roaster
We've created a Premium line of coffee beans, which includes certified organic blends, for consumers who seek quality first and foremost. The brand is dedicated to all those who spend their lives getting their hands dirty in coffee roasting, and who continue to place all their experience at the disposal of customers.
Private label
together we create your blend and your packaging
We have always offered ourselves as a partner for businesses seeking to offer their customers bespoke coffee blends and packaging; we can supply our Oro Nero blends in branded packs in accordance with the client's specific requirements, or work together to create special blends in terms of roasting and composition. We can assist you every step of the way, from brand creation to producing the packaging.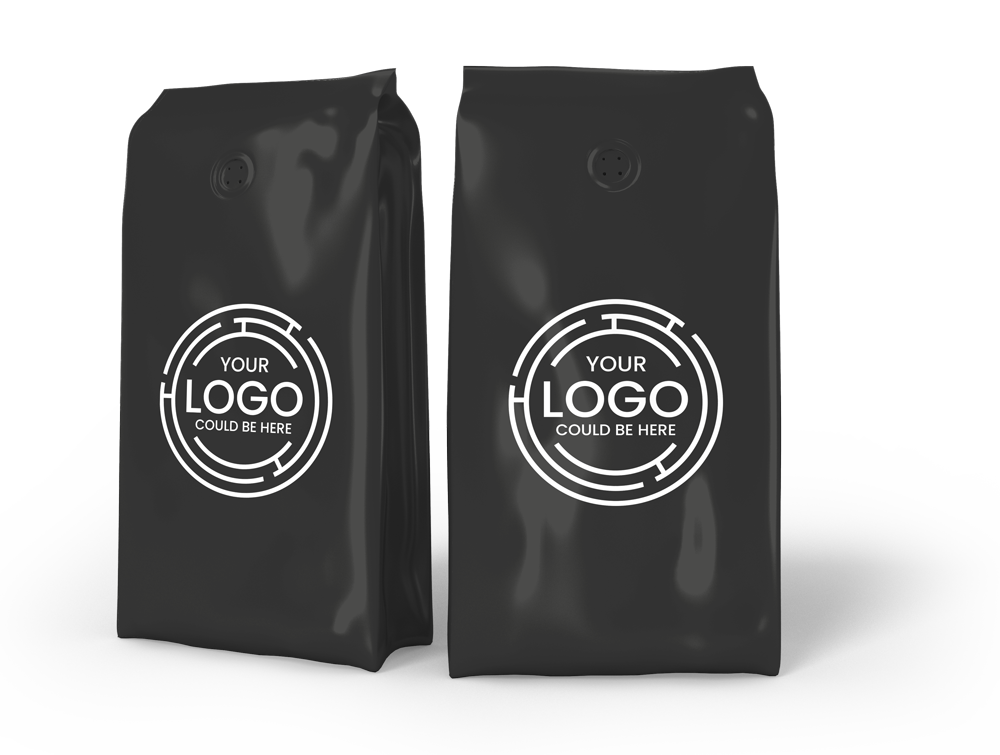 GROUND COFFEE
Ground single origins and blends
A comprehensive range of ground coffees; exquisite Arabicas and Robustas roasted separately by origin to bring out the aromatic profile and ground perfectly for moka or espresso, and including some of the best single-origin and organic coffees. All our ground coffees are packaged in bags with a flavour-preserving valve which not only keeps the product fresh, but also allows the aroma to be 'sampled'. On request, we also supply flavoured coffees.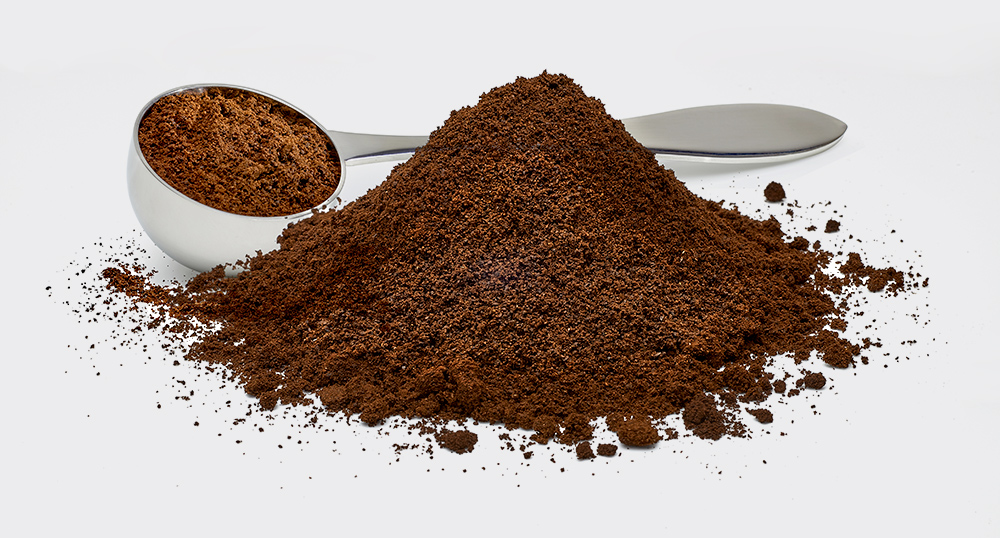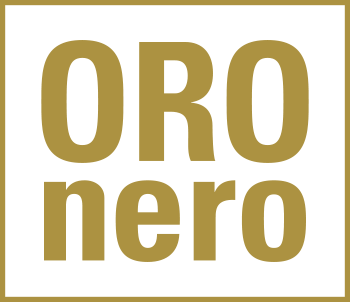 Oro Nero blends of freshly ground coffee
Our goal with this product line is to help our customers to achieve in their own homes all the aroma and flavour of the best blends of coffee, freshly roasted and ground for moka or espresso, including decaffeinated products, and all with a valve to retain the aroma.
Private label
Our private label service is at your disposal: tell us what you want and we'll make it for you
We're at the complete disposal of clients who ask us to explore and develop bespoke graphics for the ground single-origin and blended coffees they want to market; we're always enthusiastic about new ideas for recipes, roasts and special grinds.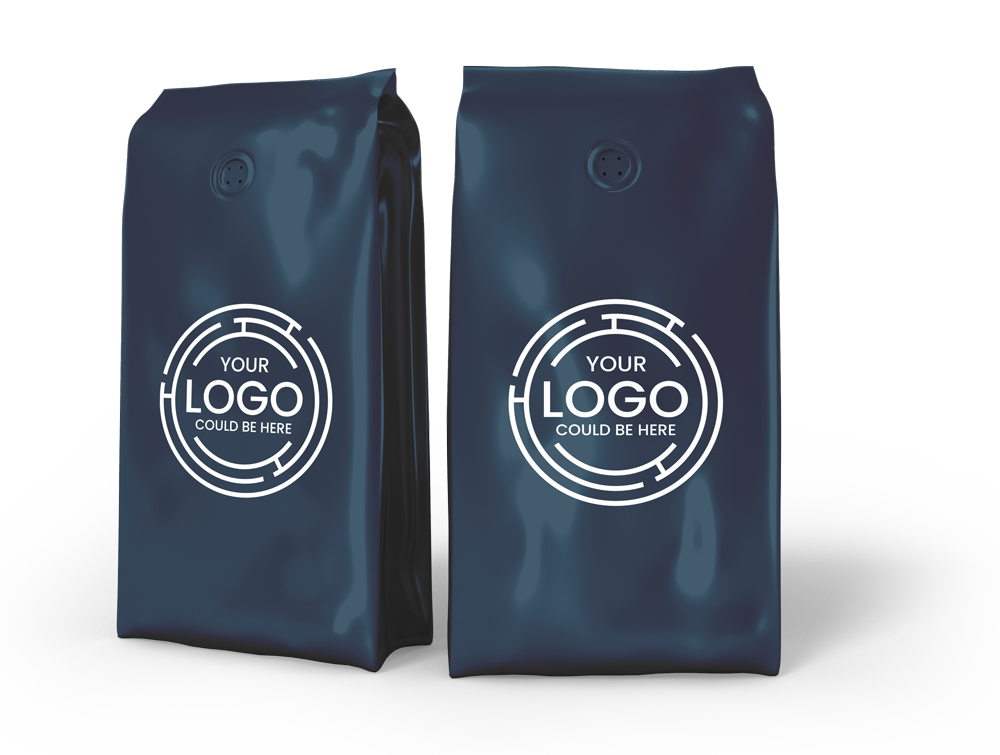 capsules
Producing capsules since 1993
We were among this first in Italy and Europe to address the portioned coffee market with our proprietary Magic Bar system; today our products also include capsules compatible with the most common systems, and a second proprietary system, Gran Bar, for the HoReCa market. Besides our Oro Nero blends, our product range also includes organic and soluble coffees, infusions and, on request, flavoured coffees. We also produce certified compostable capsules.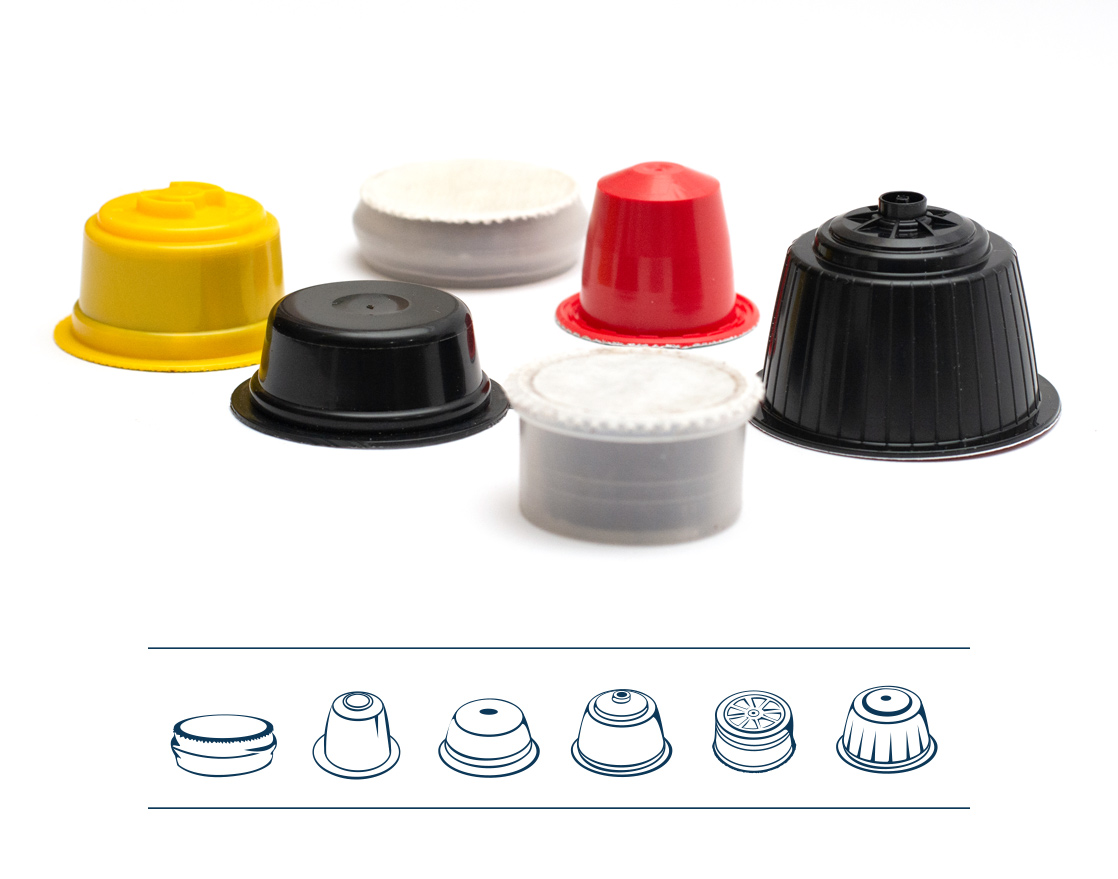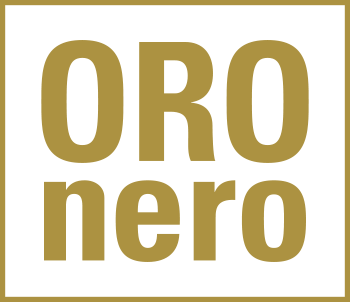 Oro Nero, the best coffee in a capsule
So that everybody can enjoy all the pleasure of real Italian espresso at home or at work, we've selected the very best blends available. The Oro Nero range of coffee capsules includes our proprietary Europa 93 and Gran Bar systems as well as capsules compatible with a range of coffee machines.
Private label
We package coffee for third parties and private labels
We have always operated as a partner able to meticulously encapsulate roasted coffee blends supplied by our clients and create custom packaging to wrap the end product with their brand names. Our production facility is highly flexible; we can process and customise even small quantities.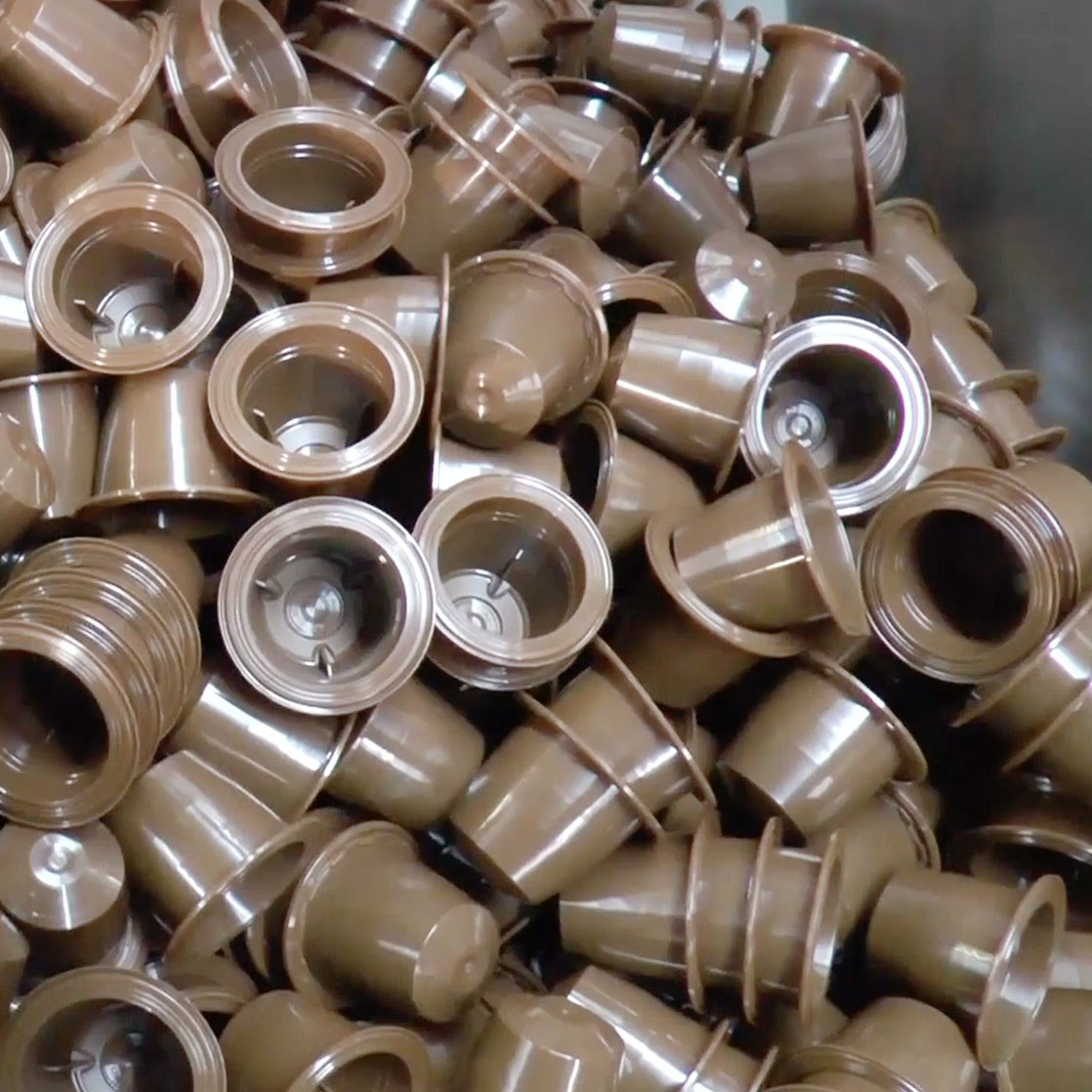 Want to receive more information or simply come and see us for a great coffee?
Complete the form and we'll get back to you right away!